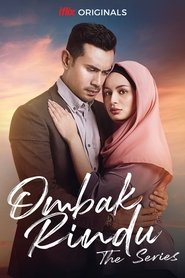 Ombak Rindu The Series (2019)
Starring Izara, Remy Ishak, Datin Diana Danielle, Uqasha Senrose and Hanna Aqeela, it is not a remake of Ombak Rindu The Movie (2011) but an adaptation of Fauziah's second and third novels Cinta Tiada Akhir and Rindunya Cintaku, respectively.
The series which is also directed by Osman Ali, is about village girl Izzah who is saved from a life of prostitution by Hariz, who buys her from a nightclub owner and makes her his mistress.
Izzah begs Hariz to marry her, and he does, on condition that she does not claim any rights as a wife. Hariz, however, is forced by his mother Sufiah to marry his childhood friend Mila Amylia, a famous model and actress.