Subtitles included: Malay, English, Indonesian
Subtitle only available through Download!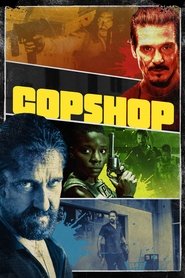 Copshop (2021)
On the run from a lethal assassin, a wily con artist devises a scheme to hide out inside a small-town police station. However, when the hit man turns up at the precinct, an unsuspecting rookie cop finds herself caught in the crosshairs.
Duration: 107 min
Quality: BrRip
Release: 2021